Community-based tourism is one of the ways to learn the culture, traditions and history of different ethnic groups in Russia.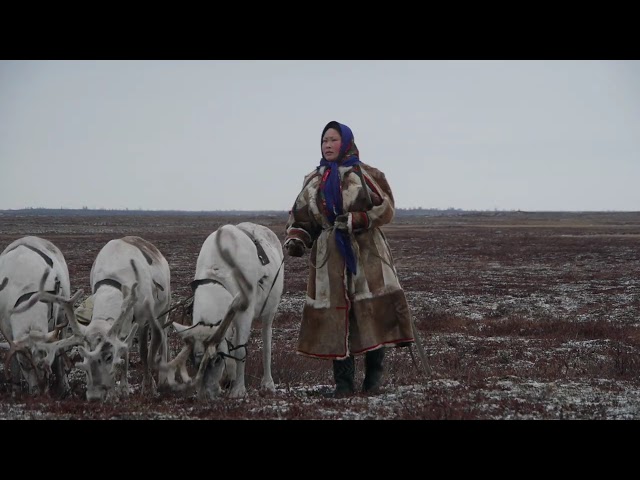 Video of Nenets in Yamal
Nenets people
Nenets people
Karely people
Buryat people
Nanai people
Russian Old Believers
Community-based tourism is motivated by the desire of travellers to get acquainted with the cultures that differ from their own ones, by communicating with the representatives of these cultures in their places of living. Such type of tourism is of great importance for the continuous development of the local communities, for the preservation of culture, traditions and language, as well as for improving the economic situation those small and often remote settlements.
Visiting ingenious peoples of Russia
While traveling through some regions of Russia, one can meet ethnic and religious communities that have preserved their traditional way of life, customs, folklore, local cuisine as well as their native language.
For instance, during our tours in Karelia we include visits to traditional Karelian and Veps villages such as - Kinerma, Rubcheyla, Pryazha, Sheltozero and some other places. Local residents are willing to tell us about their history, traditions, the Karelian and Veps languages, and they also treat their guests with local food.
It is also quite interesting to experience the lifestyle of the indigenous people of the North. Even nowadays in the area of the Yamal Peninsula and in Naryan-Mar region, the Nenets people lead a traditional lifestyle. They migrate with their reindeers along the tundra and live in mobile dwellings - the so called "chum". Tours to the Nenets villages require the ability to overcome certain domestic inconveniences, but they provide you with unique experience.
In the area of the Kola Peninsula you can get acquainted with Saami customs, traditional games, cuisine and clothing. This is a great example of how the community can adapt to the conditions and challenges of the modern mass tourism.
In the republic of Buryatia, travelers visit Buddhist monasteries, as well as a village of Old Believers. There is also a community of Old Believers in Novgorod region.
In the regions of Kalmykia, Yakutia, Altai, Kamchatka, Khabarovsky Krai, Tuva Republic and in many other regions, local communities organize concerts of the traditional songs and dances, they introduce rituals, customs and they certainly treat their guests with their traditional food.