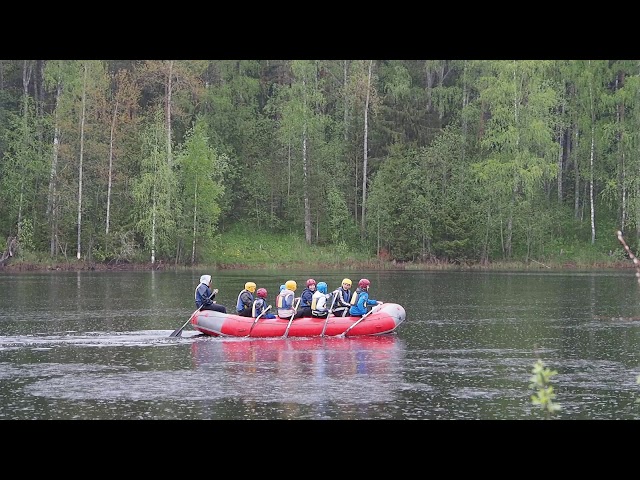 River rafting in Russia
River rafting in Russia
Rafting in Karelia
Radting down the Shuya River
Camping
River rafting in Russia
The most popular destinations for rafting in Russia are Altai region and Karelia.

The rivers Katun and Chuya in Altai run in mountains and have plenty of difficult rapids of grades 4 and 5 (difficult).

Karelia has rafting opportunities for both beginners and advanced participants. We are offering rafting tours on the Shuya River close to Petrozavodsk in the south of Karelia. Standard program includes 2 hours of rafting with rapids of grades 1 and 2 (easy). Longer 2-3-day and even 7-day long itineraries are available. Located in the wilderness of the northern part of Karelia, the rivers of Chirko-Kem, Okhta and Keret are more difficult. White water rafting trips there take 7-10 days.