This Kizhi Island tour is available from mid-October to mid-May.
Travel to Kizhi by hovercraft

See historical churches and chapels

Explore a traditional Russian log house

Experience rural tranquility, silence and clean air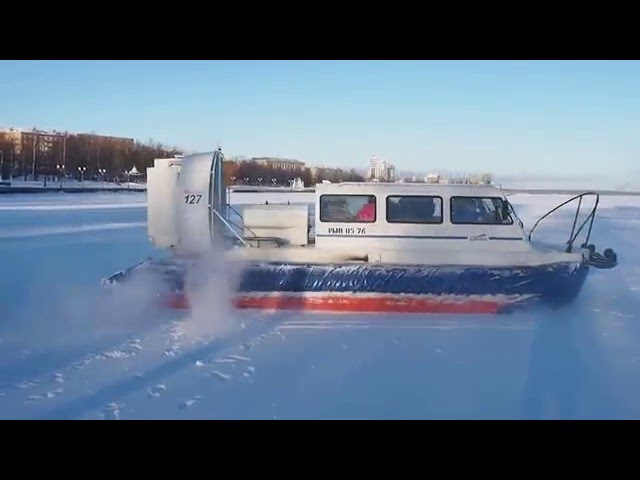 Hovercrafts set-off for the winter tour to Kizhi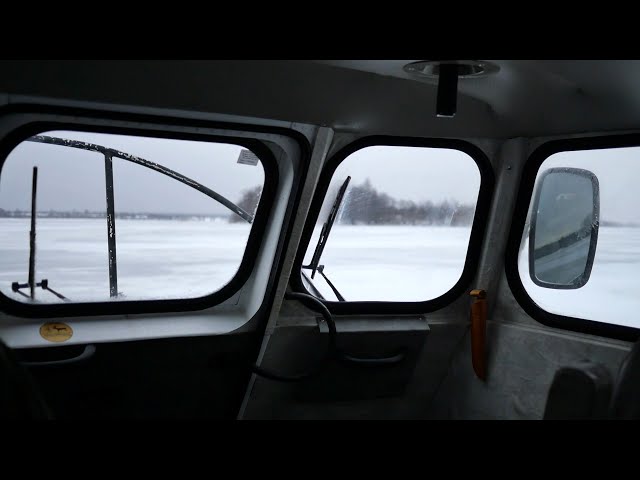 Trip to Kizhi from Oyatevshina village
Kizhi tour in winter
Kizhi Pogost in December
View from the Belfry
Traditional log house of Oshevnev family
Church staircase
Beautiful sunrise at Kizhi Island
Road near Oyatevshina village
Itinerary
Kizhi tour in winter
Included meals:

Tea break
Kizhi tour in early May
Snowmobiles and a hovercraft parked near Kizhi
Traditional design of a roof plank
Sunrise over the church of Lazar of Murom at Kizhi Island
Kizhi Pogost in early April
At the set time in the morning, our guide will pick you up at Petrozavodsk train station or hotel. Depending on seasonal transport options, getting to Kizhi Island may take between 1.30 and 5.30 hours, see details below.*

Arrive at Kizhi and proceed for the walking tour of the museum. You will see the historic churches and the belfry of Kizhi Pogost, as well as chapels, peasant houses, a windmill, a banya, granaries and traditional branch fences.
Visit the Church of the Intercession, built in late 1600s, mid 1700s.
Visit the premises of the 19th century peasant log house full of original rustic furniture, household goods, memorabilia and other interesting items that illustrate Russia's everyday rural life.
To warm up, hot tea accompanied with pastries or pies will be served.
Return to Petrozavodsk in the afternoon or evening.

*Transport options

Option 1 is usually available between late January and early April, when Lake Onega is frozen. In 2022 it's available from 15th January.

09:20 – Pick-up in Petrozavodsk, transfer to the pier.
10:00 – Set off from Petrozavodsk for a 1.5-hour hovercraft ride to Kizhi Island.
11:30 - Kizhi tour as described above.
14:30 – Start on the return journey and get back to the city at around 16:00.

Option 2 is possible in the transition season, e.g. mid October – late January and mid April – mid May.

~08:00 – Pick-up in Petrozavodsk and travel by car to Oyatevshina village near Kizhi (300 km).
~13:00 – Cross the strait to Kizhi Island by hovercraft (15 minutes).
Kizhi tour as described above.
~16:00 – Start the return trip and finish the tour back in Petrozavodsk at around 21:00.
Option 1:

From 7000 Rubles per adult.
Included
1. Transportation by car/van and hovercraft/boat as per the itinerary.
2. English-speaking guide's services.
3. Admission to the museum and walking tour at Kizhi Island.
4. Tea break.
Questions & Answers
What kind of vehicles do you use?
We use modern, comfortable 9-seater vans, for example Volkswagen Caravella with plenty of luggage space.
For smaller groups we use suitably sized cars, such as Skoda Octavia.
For bigger groups we use Mercedes Sprinter buses or full-sized coaches.
Thank you so much, Konstantin, for arranging our trip to Кижи - especially at such short notice. We had a wonderful time. It is the highlight of our trip. Alex was a great tour guide. He knows such a lot and his English is amazing. We learnt a lot from him.
We have had a great time in Petrozavodsk - thanks to you!!